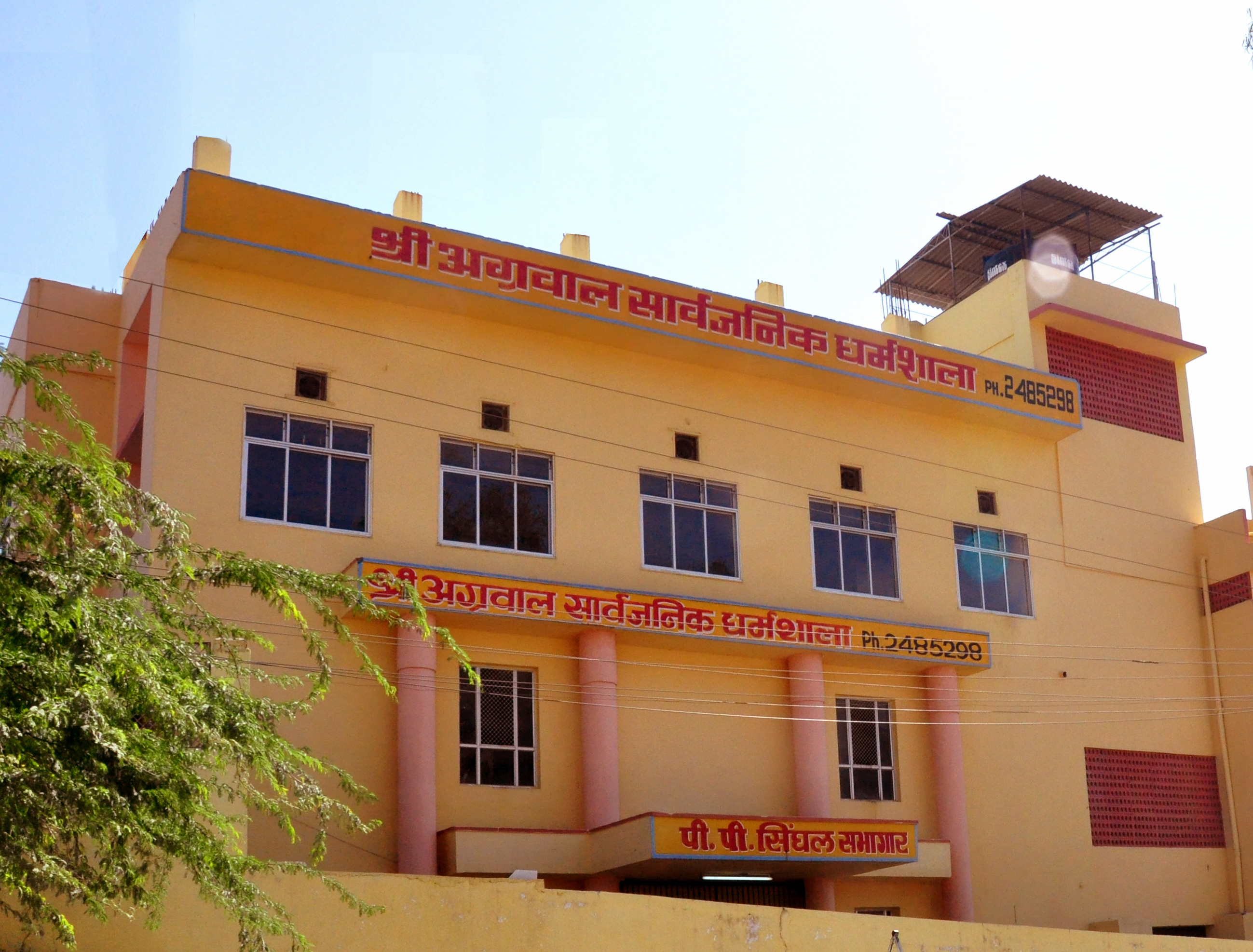 Agrawal Dharmshala, Udaipur
Adress:
Hiralal Agrawal Marg, Hiran Magri Sector-11, Udaipur-313001 (Raj.)
Phone:
0294 3570163
For Booking:
Om Bansal / Agrawal - +91 9829040849
Important Note: We do not have any other website or agency to book the rooms. Any bookings made by other than OM Bansal will be not volid and we will not be laible for it.
For LPG Crematorium Booking:
Nandu - +91 7014113955
Email:
ombansalshivshakti@gmail.com
View Larger Map:
Map